Integrated Marketing Services
Search Engine Optimization (SEO)
SEARCH ENGINE OPTIMIZATION
increase website traffic & performance
Search engine optimization is the process of increasing website traffic by improving rankings on search engines. Building a user-friendly page experience is long term investment to ensure that your website ranks higher than others. This is made possible by putting SEO procedures into practice like ensuring your web pages are accessible, creating relevant content, and optimizing site structure.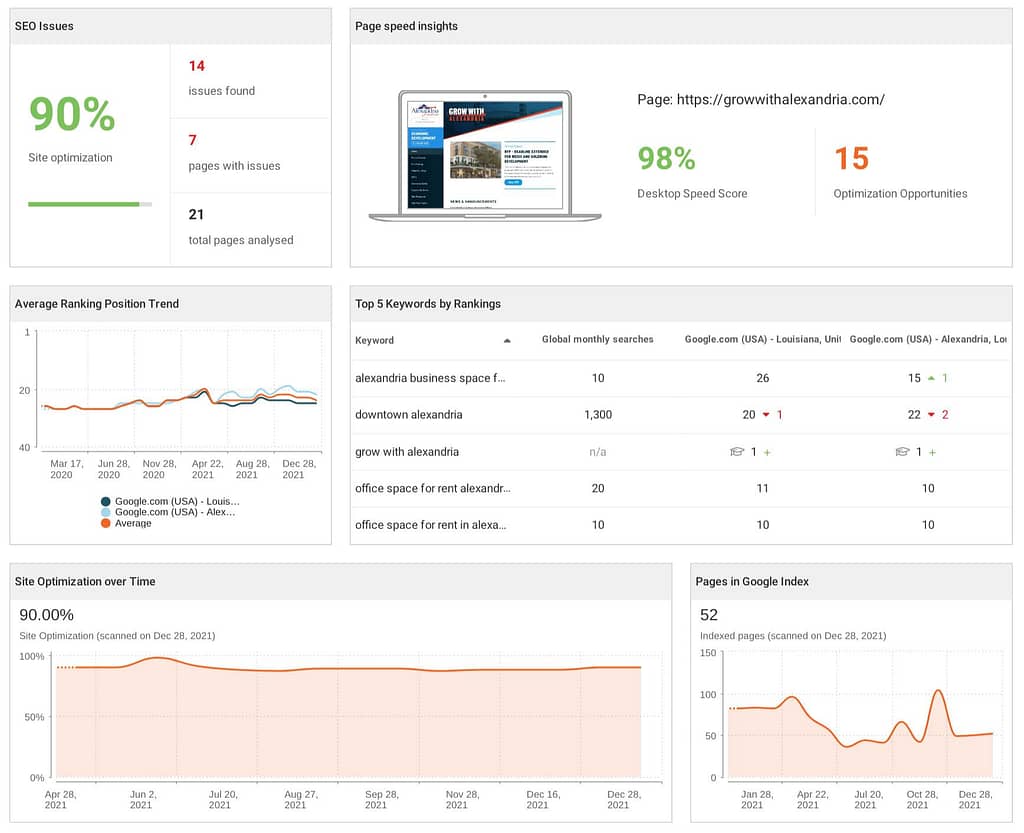 search engine optimization
SEARCH ENGINE OPTIMIZATION
Google My Business is a great tool for SEO efforts in your local community. Making sure that your Google My Business profile is verified and enhanced can place your business at the top of search results and increase search engine ranking. Relevance, distance, and prominence are the top factors that signal to Google that a listing is socially relevant.
search engine optimization
Why is SEO (Search Engine Optimization) important for your business in general?
In today's market, SEO is more important than ever. Search engines serve millions of users per day looking for answers to their questions or for solutions to their problems. If you have an online store, website, or blog, then SEO can help your business grow and meet the business objectives.
The majority of search engines users are more likely to click on one of the top 5 suggestions in the results pages (SERPS), so to take advantage of this and gain visitors to your website or customers to your online store you need to be in the top positions.
SEO is not only about search engines but good SEO practices improve the user experience and usability of a website.
SEO can put you ahead of the competition. If two websites are selling the same thing, the search engine optimized website is more likely to have more customers and make more sales.
When a user is looking for a topic, service, or product through a search engine like Google, they will be given relevant websites that match the query. Search engines determine a site's placement (or rank) based on multiple factors.
There are over 200 factors that affect your site rank. Some include domain authority, keywords, relevance/content, site speed, mobile indexing, and much more. Good news, we have the experts that can do it for you!
Potential customers are looking for the right solution through search engines. Your online presence is vital to make sure your business is seen first. When a customer is searching for something on Google, they really want it and are probably ready to purchase. If your offer is not on the first search page, it simply means that you do not exist. KINETIX, Google Partner and SEO Experts, are ready to increase your searchability and visits to your website.